Regular readers may recall my admiration of the NaNachs, the fun-filled followers of the teachings of Rabbi Nachman who dance to techno music on the streets of Israel and elsewhere.  Their uplifting energy is so inspiring, as is the wisdom of Nachman himself.
I only learnt this week that Hollywood actress Jennifer Aniston is also a NaNach fan. She is often seen wearing the NaNach Kumaya amulet and even once paid for a NaNach Hasid's plane ticket so he could join the group's customary Rosh Hashanah visit to Nachman's resting place in Uman.
Here is the Friends legend Aniston, on the cover of this week's Grazia magazine, wearing a NaNach amulet. Much respect is due. I hope she keeps plugging into Rabbi Nachman's wisdom. There are few better ways of being uplifted when it hasn't been your day, your week, your month, or even your year…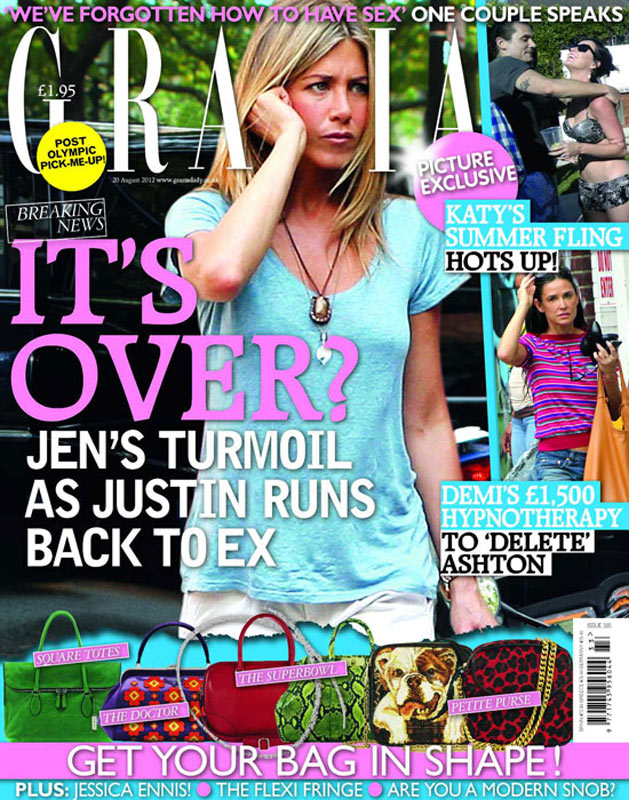 Read more about the NaNachs here.